Congratulations,

Your web site, "The Greatest Love Songs -A True Romance-",
has been selected to receive the ECLIPSE BEST SITE award !
Nice layout with easy navigation.
Excellent images, backgrounds and borders.
Great selection of love songs,
each with its own page including lyrics and guitar chords !
A VERY pretty web site !
The work and effort in creating this work of art
web site is hereby rewarded by the issuance of this award.
-Randy-
TO Randy

A THOUSAND THANKS FROM THE BOTTOM OF OUR HEARTS!!!
-James and Ness-

(Please click on the award to bring you to his blessed site..)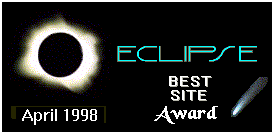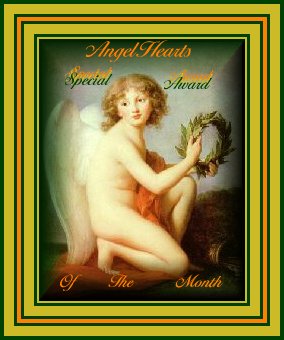 AngelHeart's Special Award of the Month
(For the Month of May,1998)
We are deeply honored, Sharon.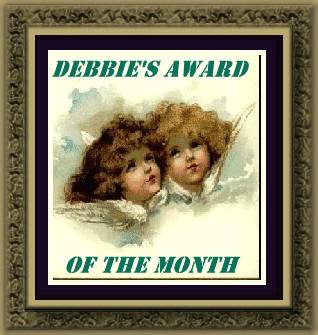 Keystone Angel's Monthly Award for the Month of May,1998
Thank you, Debbie, for this honor.

AngelHeart and Keystone Angel, we believe, are
actually soul sisters... They both thought
of giving us the same award at the same time...
What a pleasant coincidence for two
best friends! We love both of you!

This page hosted by

Get your own Free Home Page