"You have such a wonderful and heart warming site
that it was such a joy to visit! I cannot honor
your hard and dedicated work enough!
All the awards attached are straight from the
bottom of my heart! I have fallen in love
with your site at first sight. You know...
it is one of those rare sites where love can be felt
everywhere...on each single page...
it shines through like a happy rainbow. "
Walk in Love and Light,
-Maeve-
TO Maeve
A THOUSAND THANKS FROM THE BOTTOM OF OUR HEARTS!!!
-James and Ness
(Please click on the awards to bring you to her blessed site..)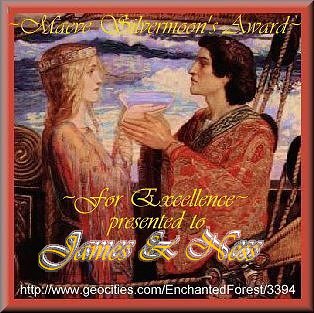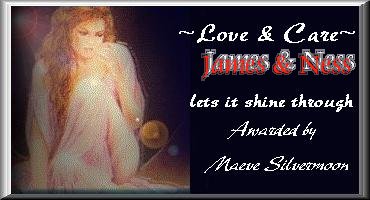 This page hosted by

Get your own Free Home Page