Since April 1999, James has been stationed
in Korea. Because of its nearness to Japan
where I am, it became very convenient for both of
us to visit each other periodically.

This summer in Korea holds one of our most
wondrous memories. For the first time, we
spent three weeks together, the longest
that there could be. We cherished each
second and valued each moment, yet time
flew by so fast, we wonder whether we
really did exist at that instant. No time
nor space can contain the love and tremendous
joy that we shared.
"My beloved...by now you're safe and sound at home...
I'm sure you cried...I'm sure you're feeling the same longing
desire to be back in my arms as I'm longing to be back with you again...
The drive back to Songtan seemed to take forever and a day
without you by my side...I don't remember the drive as all
I remember was thinking of you the entire journey home...
It rained all the way...you know how I love the rain...but even the
sound of the rain falling on the roof couldn't calm my senses
with you now gone...Thank you for the best 3 weeks of my life..."

"I could still taste the sweetness of your lips.. I could still
feel the warmth of your touch..My heart is heavy and I
still could not sense myself being actually here...
I could still see your smile in my mind.. You could never grasp the
happiness that you have given me all those days
that we were together... You are the one that I truly need
and want to be with for the rest of my soul existence.."

"I wish you would never have to leave...
We go through this each time...
and each time I miss you more..."

"Yes, we go through this over and over and over and over....
and each time, I realize that I'm totally lost
without you.... You're all I need..."

"Just realize it's meant to be...
and it will be...this will comfort
us both in the days to come..."

"We'll live in each other's soul again
till our bodies meet next chance..."

September 5, 1999

our romance part 2

awards

musical digital postcard
It is a great pleasure to have you as a GUEST and a FRIEND, so
PLEASE SIGN our GUESTBOOK
We would love to hear your thoughts, feelings and views
about this site, distant relationships, true love, internet romance
and most especially, your "Cheers!" and "Best Wishes!"
- James and Ness -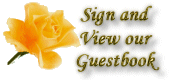 in case the above guestbook doesn't work
please sign here...
Please send your E-mails at jamesness@jamesness.com

The background and images
on this page are designed by



If you're going to use them,
have a link back to this site


I place this button where I cried...
My special button.
Please don't take without permission...
This page hosted by JAMESNESS