Three years....
You had conquered my heart for three years...
You had stayed and lived in my thoughts
each moment of these three years...
Through this distance, through this seemingly
endless horizon, you and I had kept our
hearts together, our souls one...
Happy Third Anniversary, my love!

"My world is evolving around you...
and my life shines for you...
I can only offer you joy, love and eternity.
Three years is a kiss...
and there will be many more kisses
to share with you..."

Thank you for the unforgettable moments we
shared together this summer.
These memories will forever be treasured
just like every loving moments we constantly share.
Although separation is still inevitable between us,
we both believe that one day soon, our destinies
will merge if only to keep our souls alive.
It is our third year now and our love
is more intense than ever.

"It's only been 2 days since you left and
it feels like months to me as I'm missing you so!
Even after cleaning the apartment,
there are so many reminders of you and the
children around...makes me miss you all the more!"

"Without you, I will have no reason to survive
and no reason to live. I'm fed up with life
here without you... Everyday, I ask the Goddess
to give me strength to face another day of void...
The length of suffering does not make me
any stronger. Instead, I come to realize the reality
of my weaknesses... I thought I had cried enough,
but every beginning of a day is an excuse
for tears. Amidst all these, the days go on,
life continues... and I persist...if only to pursue
this love for you continually forever..."

September 6, 2000




"Sakurazaka" by Fukuyama Masaharu
being played at your pleasure.
our romance part 2

awards

musical digital postcard
It is a great pleasure to have you as a GUEST and a FRIEND, so
PLEASE SIGN our GUESTBOOK
We would love to hear your thoughts, feelings and views
about this site, distant relationships, true love, internet romance
and most especially, your "Cheers!" and "Best Wishes!"
- James and Ness -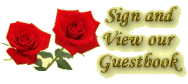 in case the above guestbook doesn't work
please sign here...
Please send your E-mails at jamesness@jamesness.com

The background and images
on this page are designed by



If you're going to use them,
have a link back to this site.


I place this button where I cried...
My special button.
Please don't take without permission...
This page hosted by JAMESNESS