The following pages are JAVA-enhanced...
Please be patient as the pages download...They're worth waiting...


On May 12, 2002,
James and Necie became one
before the Great Spirit in a sacred rite
held in Nagoya Sunplaza Wedding Hall
in Nagoya, Japan. Finally, after
years of being separated and solely
nurtured by the Internet through
mails and chats, we now share
one life, one dream forever.

Let us share with you our joys and join us
in celebrating this blessed event.

Please visit


JAMES and NESS WEDDING PAGE
(updated June 26, 2002)

Watch these beautiful scenes of
James and Ness Wedding in video.
Choose your player:

(Note: Please turn off the midi player below before
playing Real Player or Windows Media Player.)

You can send your greetings to jamesness@mailcity.com



Summer of 1999

First Christmas 1999

Summer of 2000
Christmas of 2000

Summer of 2001


Thank you, Simone
of
Whispers of the Vagabond

for this astounding gift!
Your beautiful thoughts will always be cherished...

Send your friends, family and sweetheart our

Musical Animated
and
Digital Postcards
-customizable with tons and tons of optional images and music-
-you can even upload your favorite musiic and pictures-
Enjoy !!


It is a great pleasure to have you as a GUEST and a FRIEND, so
PLEASE SIGN our GUESTBOOK
We would love to hear your thoughts, feelings and views
about this site, distant relationships, true love, internet romance
and most especially, your "Cheers!" and "Best Wishes!"
- James and Ness -


in case the above guestbook doesn't work,
please sign here...

Sign Our Guestbook
View Our Guestbook
Please send your E-mails at jamesness@jamesness.com
The background on this page
is designed by



If you're going to use it,
have a link back to this site..

The pages in this site have been viewed
1097167 times
before inclusion of this
page counter

This page hosted by
JAMESNESS.COM
ęCopyright 1998 Jamesness. All Rights Reserved.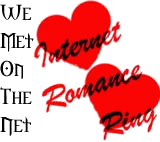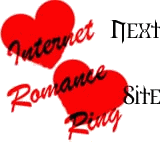 This Internet Romance Ring site is owned by
James and Ness.
Next
Skip Next
Next Five
Previous
Random
Want to join the ring? Click here for info.