Separated by oceans and cultures, our souls
met amidst the vastness of space. Never yet realizing
what we have been searching for generations, we
nurtured each other's souls and found comfort
and bliss in our togetherness. It is only
through each other that our dormant
spirits began to live again.
We dedicate these pages to all those who are still seeking.
May you find happiness and love.
Just never stop looking....


On May 12, 2002,
James and Necie became one
before the Great Spirit in a sacred rite
held in Nagoya Sunplaza Wedding Hall
in Nagoya, Japan. Finally, after
years of being separated and solely
nurtured by the Internet through
mails and chats, we now share
one life, one dream forever.

Let us share with you our joys and join us
in celebrating this blessed event.
Visit
JAMES and NESS WEDDING PAGE
(updated June 26, 2002)
Watch these beautiful scenes of
James and Ness Wedding in video.
Choose your player:
(Note: Please turn off the midi player below before
playing Real Player or Windows Media Player.)

You can send your greetings to jamesness@jamesness.com

Read about our much-awaited
love story and see our pictures!





Each page contains lyrics, guitar chords and midi music.
In quotes are excerpts from our messages to each other through the net.
Please be patient while each page downloads and unfolds itself.
Then, sit back, meditate and enjoy.
(Remember to reload this page for updates)
(Important!!: Please read the Copyright Page and the Copyright Notice below)
If your browser is still linked to the Geocities server
or http://www.geocities.com/jamesness.geo/
adjust it to our personal domain,
http://www.jamesness.com to access all links.


Featured Songs This Week

YOU ARE NOT ALONE
by Michael Jackson


TRUE LOVE WAYS
by Buddy Holly





James and Ness' music
in Real Audio

Search this site for a particular song:

About Crescendo :

Please download Crescendo midi plug-in from here if you don't have it.
*Report any inaccesible link to jamesness@jamesness.com*
Geocities server will not work! Adjust your browser to
our personal domain, http://www.jamesness.com to access all links.
Love Will Keep Us Alive
Truly, Madly, Deeply
Everytime You Go Away
Against All Odds
All Out Of Love
Because You Loved Me
Without You
Hero
I Will Always Love You
Wonderful Tonight
Baby, I Love Your Way
Just The Way You Are
Now and Forever
Colour my World
You Light Up My Life
There Is Love
The Power Of Love
Butterfly
How Do I Live
Frozen
For My Lady
Angel
Lady in Red
Lucky Love
I Will
All My Life
Always On My Mind
You're the Inspiration
If Tomorrow Never Comes
Barbara Allen
The Way You Look Tonight
Faithfully
You're Still the One
The Wind Beneath My Wings
At This Moment
To Make You Feel My Love
My All
My Sweet Lady
Friends (by MWS)
Always and Forever
Forever
I'll Make Love To You
Take My Breath Away
Forever Love
Angel by S. McLachlan
The First Time Ever I Saw
All I Want For Christmas X''masFeature
I Don't Wanna Miss A Thing
How Deep Is Your Love
From This Moment On
Valentine ValentineFeature
Anywhere For You
Somewhere Out There
Soldier Boy
Nobody Knows
Dreaming of You
Can't Fight This Feeling
Baby, I'm Yours
Open Arms
Iris
God Must Have Spent...
Love Story
Not A Moment Too Soon
I Finally Found Someone
You are my Special Angel
Fields of Gold
Love Me For A Reason
I'll Be There For You
Looking Through the Eyes of Love
Sometimes When We Touch
The First Time I Loved Forever
More Than Words
I Honestly Love You
When We Make Love
Have I Told You Lately by R.S.
Lean On Me
She's Like the Wind
We're All Alone
If
Friend of Mine
The Prayer
To Love You More
In This Life
Evergreen
I Do (Cherish You)
After the Loving
Longer
Missing You Now
End of the Road
You've Got A Friend
Hello
Christmas (Baby, Please Come Home)
Save the Best for the Last
All the Things You Are
I Love You by Sarah Mclachlan
Gaano Kita Kamahal
Angels
Straight from the Heart
No Matter What
I Won't Last A Day Without You
I Knew I Loved You
You'll Be In My Heart
More Than You'll Ever Know
Could I Have This Dance
She's Got A Way
I Believe in You and Me
I Love You Always Forever
Where You Are
You Are So Beautiful
I Will Be Here For You
Whenever You Call
I Love How You Love Me
Ice Cream
I Could Not Ask For More
Sun And Moon
To Sir With Love
Smile
You Sang To Me
At Last
Especially For You
Help Me Make It
I Can Love You Like That
Truly
When I Need You
Thank You For Loving MeValentineFeature
My Love
No One Else Comes Close
On The Wings of Love
Lost In Your Eyes
Babe
Bed of Roses
More Than That
Love Of My Life by Queen
I Just Called To Say I Love You
Butterfly Kisses
Only Your Love Will Do
Up Where We Belong
Can't Fight The Moonlight
And I Love You So
That's What Friends Are For
There You'll Be
Never Had A Dream Come True
Saving All My Love For You
Lady
Missing You by C. de Burgh
Lost In You
I Will Be Here
Christmas TimeX''masFeature
Never Gonna Let You Go
Drowning
Eyes On Me
The Way You Love Me
Hero by E. IglesiasValentineFeature
Emotion
Crazy
I Want To Know What Love Is
Written In The Stars
Born For You
I'll Be There by M.Carey
Closer You And I
Heaven Knows
Heaven
It's All Coming Back To Me Now
Close To You
Because Of You
One Last Cry
Spanish Eyes
I Wish You Love
Only Hope
Colors of the Wind
Tell Him
To Where You Are
Your Song
Here Without You
Angels Brought Me Here
Christmas In Our Hearts
Still Loving You
For Your Love
Through the Rain
When September Ends
Far Away ValentineFeature
True Love Ways
Nothing's Gonna Change
If We Hold on Together
Right Here Waiting
Always
My Heart Will Go On
Stand By Me
Every Breath You Take
Can't Help Falling In Love With You
How Can You Mend a Broken Heart
You and I
Endless Love
A Whiter Shade of Pale
Somewhere In Time
Look At Us
The Twelfth of Never
The Rose
Julia
Harvest Moon
Heaven's Coin
Unchained Melody
Islands
Everything I Do, I Do It For You
It's Your Love
Keeper of the Stars
As Long As You Love Me
I Just Can't Stop Loving You
Let It Be Me
Greatest Love Of All
I Hate You Then I Love You
I Swear
One More Try
Falling Into You
Miss You Like Crazy
Words
Crazy For You
After All
A Shoulder to Cry On
Annie's Song
September Morn
Vision of Love
Hard Habit To Break
Nothing Compares to You
In Your Eyes
Memory
Wildflower
Miss You Most At Christmastime X''masFeature
For The First Time
Forever Love by G. Barlow
One Sweet Day
Your Love Amazes Me
I'm Your Angel
Through The Years
Questo Piccolo Grande Amore
You Move Me
Always by Atlantic Starr
Goodnight, My Love
If I Could Change The World
Somewhere
Angel of Mine
Someday We'll Be Together
Habang May Buhay
As I Lay Me Down
Please Forgive Me
Have I Told You Lately
Misty
Can You Feel the Love Tonight
Music of the Night
Eternal Flame
Hawaiian Wedding Song
Whenever You Come Around
Love Is All Around
Nobody Else
Tears in Heaven
I Want to Spend my Lifetime
If You Don't Know Me By Now
Everytime I Close My Eyes
Forever Young
The Sweetest Thing
The Gift
Earth Angel
Cherish
I Love the Way You Love Me
It Might Be You
Just Once
Love, Me
Betcha By, Golly Wow
You and I by E Rabbitt & C. Gale
When You Say Nothing At All
Grow Old Along With Me
Only You
One In A Million You
Aubrey
Gotta Believe in Magic
Back At One
My Love Is Your Love
I Love You by C. DionValentineFeature
Amazed
You've Got A Way
Whenever I Call You Friend
If I Let You Go
Remember Me This Way
Beautiful In My Eyes
I Cross My Heart
Nights In White Satin
Don't Give Up On Us
You Had Me From Hello
You Are My Song
All For Love
Everyday I Love You
The Sea of Love
Tonight, I Celebrate My Love
If I Were Your Woman
I Think I'm In Love
Me And You
My Best Friend
Think Of Me
Love Of My Life
When You Tell Me That You Love Me
You Are The Love Of My Life
Beautiful Girl
I'll Be
A Time For Us
Crash And Burn
With Arms Wide Open
Maybe I'm Amazed
This I Promise You
These Are The Times
Unforgettable
Breathe
Angel by Shaggy
Living On A Prayer
Last Kiss
Here With Me
Missing You
Love Is On The Way
Seduces Me
A Love So Beautiful
Just Remember I Love You
Show Me The Meaning
All Or Nothing
Just A Closer Walk With Thee
Say You, Say Me
I Could Fall In Love
I Need You Tonight
Fallin'
I Need You
Picture Of You
Merry Christmas, BabyX''masFeature
More
A Whole New World
She
Heaven Can Wait
Let's Make Love
Shape Of My Heart
I Can
Keep On Loving You
Superman
Love Is In The Air
Underneath Your Clothes
Escape
I Turn To You
Run To You
Hard To Say I'm Sorry
Please Come Home For ChristmasX''masFeature
A New Day Has Come
Love Me TenderValentineFeature
Come Away With Me
Rose Garden
Miss You Nights
Dream About You
Baby, I'm A Want You
Christmas Time (Backstreet Boys)
Fallen
A Kiss To Build A Dream On
You're My Everything
Don't Know Why
Hands to Heaven
Do You Dream of Me
You're Beautiful
For You, I Will
Thank You by Dido
I'll Always Love You
You Are Not Alone
Search this site for a particular song:
Listen to the music of James and Ness!



(Note: Please turn off the midi player below before playing Real Audio...)

Jamesness' version of "ANAK" by Freddie Aguilar
Guitar (Acoustic plucking) Guitar (Rhythm) Vocals
Bass guitar Bongo
Other sounds Recording engineer
Ness
James
Ness
James
James
James
James

*** Visit James and Necie's Bad Moon Band site ***
at
http://www.badmoonband.com

(Copyright Disclaimer: These interpretations are solely for
personal enjoyment and not for commercial use,
reproduction nor distribution.)

Send your friends, family and sweetheart our
Musical Animated
and
Digital Postcard
-customizable with tons and tons of optional images and music-
-you can even upload your favorite music and pictures-
Enjoy !!



It is a great pleasure to have you as a GUEST and a FRIEND, so
PLEASE SIGN our GUESTBOOK
We would love to hear your thoughts, feelings and views
about this site, distant relationships, true love, internet romance
and most especially, your "Cheers!" and "Best Wishes!"
- James and Ness -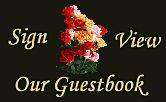 or in case the above guestbook doesn't work,
please sign here...

Sign Our Guestbook
View Our Guestbook
Please send in your requests, addition to
the dedications, midi files, lyrics or notations to:
jamesness@jamesness.com



Find out what's happening behind the stage:
(ie. status of requests, needed files)
Visit the BackStage

The background and images
on this page are especially
designed for this site by



Please don't copy!



My special button.
Please don't take without permission...



Notice regarding materials in this site:

The messages or quotes in each songpage cannot be
copied in whole or in parts without prior permission
from James and Ness.
The lyrics, guitar chords and music are intended for
private study and entertainment and not for
reproduction or distribution.
These are the sources of the materials:
LYRICS - International Lyrics Server
alt.music.lyrics, other lyrics engines
MIDI - public domain of the Internet
and other sites for registered midis.
GUITAR CHORDS - Olga, The On-Line
Guitar Archive, COWPIE Bunkhouse and
mostly, works by Jamesness.
The names of the authors of the guitar interpretations
and midi files are shown in the pages with their
permissions unless they request otherwise.
Please read this Copyright Notice
You may only use these materials for private study,
scholarship, or research.
This site was set up on Valentine's Day, 1998
ęCopyright 1998 Jamesness. All Rights Reserved.